New Product for Oil Industry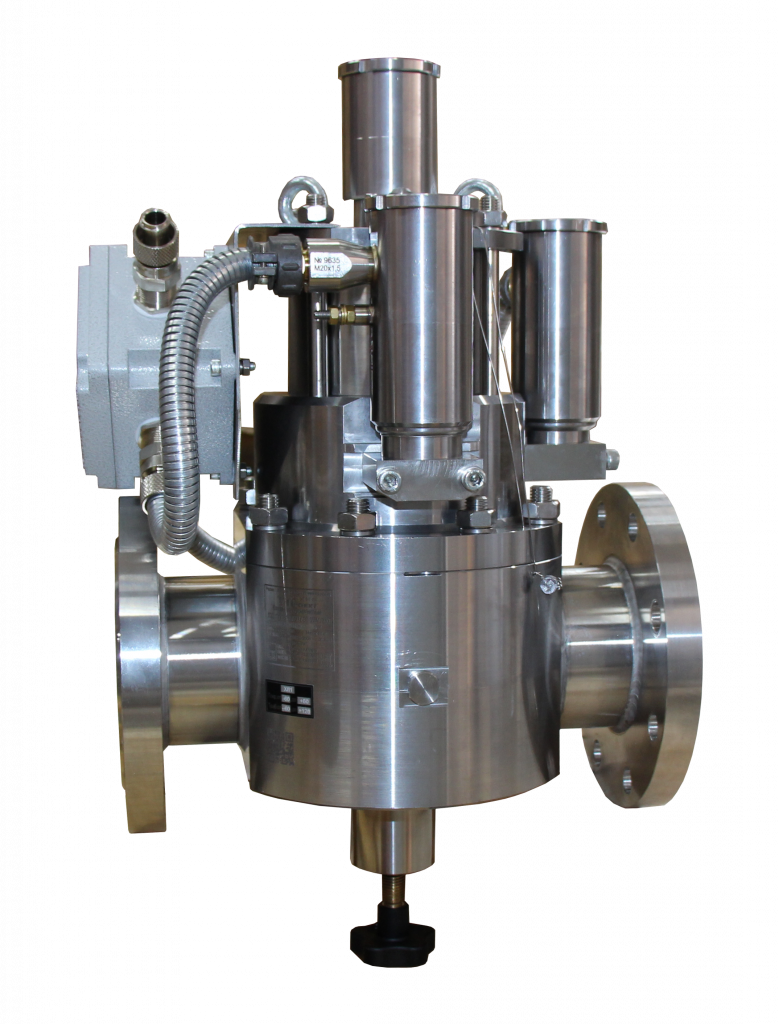 Tehnoproekt LLC has presented new valve KEO 100/16/269/733 с ЭВ 05/AC/230/31
Tehnoproekt LLC is constantly working to find the new design solutions for Clients projects. One of the latest products is blocking-and-regulating valve KEO 100/16/269/733 с ЭВ 05/AC/230/31 designed for oil industry.
The solenoid valve mentioned above is designed for distant working medium flow control including automatic flow control in the systems of truck and rail tanker loading racks. The valve can be applied in the systems with different working mediums: petroleum, diesel fuel, kerosine, gas-oil, commercial oil, mineral and synthetic oils of viscosity no higher than 100 cSt and no more than 14 purity grade upon the State Standard GOST 17216- 2001.
KEO 100/16/269/733 с ЭВ 05/AC/230/31 has been developed in the course of successful cooperation with one of our Clients in accordance with all project requirements. The main peculiarity of the valve is the combination of both functions: isolation and regulation. This engineering concept allows to optimize efficiently working medium flow control by means of just one valve operation in the systems where recently two or more valves should had been applied.
Moreover, in comparison with analogue valves of other manufacturers, KEO 100/16/269/733 с ЭВ 05/AC/230/31 is equipped with valve position indicator providing more convenient valve application.
This valve has been passed all the required test procedures, certified in due course and now is available for order and sale. The first shipment of KEO 100/16/269/733 с ЭВ 05/AC/230/31 is planned for June of the current year.
We are pleased to invite you for cooperation!